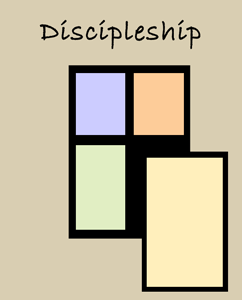 At St. Aidan's we make an effort not only to express our four core values but to firmly root our decisions in them.
In each of these pages we'll touch on each value, but this is just a beginning.
We encourage you to explore what each value means to you and how all of them can help you become a more whole person.
In the time of Jesus there was a blessing. "May you be covered by the dust of your Rabbi." The idea was that you would follow your teacher so closely that you would be covered by the dust that he would kick up as he walked. Our church is centered in Christ, in his teaching and his unique perspective. Through bible study, classes, discussion we learn more about him so that we can learn to be more like him.
Questions to consider:
What would it mean for you to be covered in the dust of Jesus?
What are your gifts? What has God made you good at that you also enjoy?
What does being a disciple mean to you?