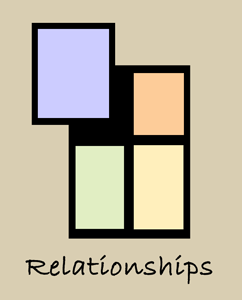 At St. Aidan's we make an effort not only to express our four core values but to firmly root our decisions in them.
In each of these pages we'll touch on each value, but this is just a beginning.
We encourage you to explore what each value means to you and how all of them can help you become a more whole person.
One of the first things that Jesus did in his ministry is to form a community of followers. God has made us all imperfect in different ways which means that we need each other. It is in community that we not only continue the memory of Christ's teaching but embody Him for the world. (1 Corinthians 12:27)
Questions to consider:
In John 15:12, Jesus tells us to love others the way he loved. How did Jesus love?
What does it mean to you to love in a Christlike way?
What is the one thing you could to do help the relationships in your life reflect the love of Christ?