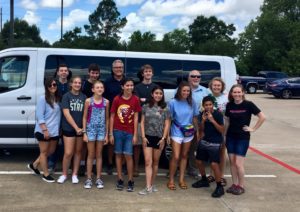 Our youth are within the age range of 6th grade – 12th grade.
Youth at Saint Aidan's are an active part of the parish and the congregation. They play a vital role in the life and ministry of the church.
Youth group is a place for them to safely ask questions that they may not ask elsewhere.
It is also a place to make friends to keep you spiritually accountable. It is a place to have others to serve the community with. It is a place to study scripture, and it is a place to simply have fun with friends.
The youth are not only our future, they are our present.
Sunday School
Children and youth have Sunday School at 9:15 a.m. from September to May.
If you have any questions about our children's ministry, please contact Taylor.